★★★★★

"Red light therapy takes so little time, to save you SO much time later"

yas - sensual bachata

MIAMI, USA
★★★★★

"Lumaflex is freakin' awesome! Seriously, it's like magic for my workouts. Loving every second of it!"

John - Professional Body building

Koh Samui, Thailand
★★★★★

"By Embracing the power of Lumaflex tech, lt's like unlocking a whole new world of possibilities!"

Jaz - Muay Thai fighter

KOH SAMUI, THAILANd
★★★★★

"Lumaflex is a game-changer! It's given me that extra edge in the gym. You gotta try it"

Levi - kickboxer

Amsterdam, Netherlands
★★★★★

"Lumaflex is a game-changer! It's incredible how it enhances performance and accelerates recovery. I absolutely love it!"

Jessica - Professional Runner

Amsterdam, Netherlands
★★★★★

"Lumaflex has transformed my fitness journey! I'm amazed by the results. Thank you, Lumaflex!"

Emily - Yoga Coach

Los Angeles, USA
★★★★★

"I can't recommend Lumaflex enough! It's been a game-changer for my workouts. Love it!"

Sophia - Professional tennis player

Miami,USA
★★★★★

"Lumaflex is legit, bro! It's taken my gains to a whole new level. Get it, trust me!"

Jake - Professional cyclist

Los Angeles, USA
★★★★★

"At 53, Lumaflex has been a game-changer, easing my knee pain. I'm back running like my younger years!"

Eric - Marathon runner

New York, USA
MUSCLE RECOVERY
Boost your sports performance through faster muscle recovery. Accelerate progress in the gym, on the field or at the track.
PAIN RELIEF
Treat muscle & joint injuries and chronic pain through red light therapy. Instant pain relief and proven results within 6 weeks time.
Improve Blood Circulation
Revitalize your body with red light therapy. Enhance vitality, stimulate blood circulation, and promote overall well-being for a healthier, invigorated you.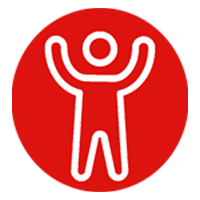 JOINT AND MUSCLE PAIN RELIEF
Lumaflex can help alleviate joint and muscle pain, reducing inflammation and promoting faster recovery after intense workouts or injuries.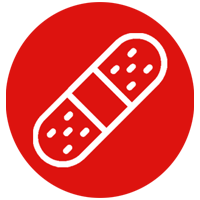 IMPROVED SKIN HEALTH
Regular use of Lumaflex can enhance skin health by promoting collagen production, reducing acne and blemishes, and improving overall skin tone and texture.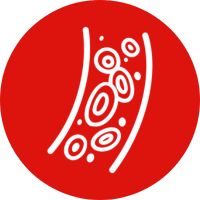 ENHANCED ATHLETIC PERFORMANCE
By aiding in muscle recovery and reducing inflammation, Lumaflex can help athletes perform at their best, improving endurance and reducing the risk of injuries.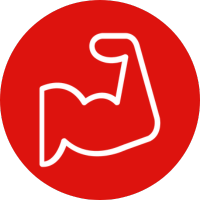 INCREASED ENERGY AND VITALITY
The red and near-infrared light emitted by Lumaflex can boost cellular energy production, leading to increased vitality, improved mood, and overall well-being.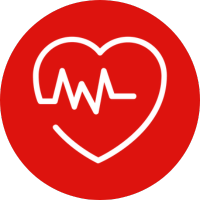 ACCELERATED HEALING OF WOUNDS AND INJURIES
Lumaflex's light therapy can speed up the healing process of wounds, cuts, and injuries by promoting tissue regeneration and reducing recovery time.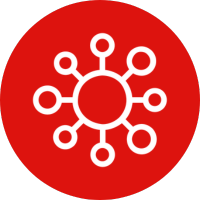 STRESS REDUCTION AND RELAXATION
Lumaflex's soothing light can help reduce stress levels, promote relaxation, and improve sleep quality, leading to better overall mental and emotional well-being.
Revolutionary Advanced

Features
Get in shape and build muscles faster. A fully flexible and portable red light therapy treatment within 10 minutes.
RED & INFRARED LIGHT
Recharge your body and promote healing with the science of red light therapy.
WATERPROOF TECHNOLOGY
World's first sweat and waterproof red light panel.
PORTABLE & FLEXIBLE
A fully flexible panel. Use it at home, outside, or at the gym.
DESIGNED FOR THE BODY
Hygienic and user-friendly. FDA cleared medical class II device.
The

Science
We have combined the latest scientific research and technology to create the Lumaflex Body Pro. Red light therapy has been used by astronauts, professional athletes and physiotherapists for decades - we made it available for you.
RED

LIGHT

630nm (nanometer)
1 inch light penetration
Optimal for pain relief
INFRA
RED

LIGHT

850nm (nanometer)
4 inch light penetration
Optimal for muscle recovery
Penetration of light in the human body
INFRA
RED

LIGHT

850nm (nanometer)
4 inch light penetration
Optimal for muscle recovery
RED

LIGHT

630nm (nanometer)
1 inch light penetration
Optimal for pain relief
INFRA
RED

LIGHT

850nm (nanometer)
4 inch light penetration
Optimal for muscle recovery
INFRA
RED

LIGHT

850nm (nanometer)
4 inch light penetration
Optimal for muscle recovery
By exposing yourself to red and infrared light, you can unlock the body's innate healing potential. This light therapy stimulates blood flow and activates the mitochondria, leading to the production of ATP (adenosine triphosphate). ATP serves as a powerful cellular supplement, energizing your cells and enabling them to rejuvenate and recover effectively. This process, known as PBM (PhotoBioModulation), results in accelerated recovery, enhanced muscle growth, pain relief, and even supports the breakdown of fat tissues.
Features
BODY
PRO
recovery
tools
other
PBM
SUPPS
& DRUGS
natural
PORTABLE
FDA CLEARED
SAFE TO USE
TARGETED TREATMENT
INSTANT RESULTS
during workout
APP SUPPORTED
WATERPROOF
PRICE
$600
Improve
Performance
Red light therapy is adopted by professional athletes and trainers to get the most out of their bodies in terms of performance and recovery. Studies have shown people using light therapy have improvements of muscle growth of 50% greater than those with muscle training alone...
---
Crossfit
Fitness
Boxing
Baseball
Basketball
American Football
Athletics
Football
Relieve
Pain
Red and infrared light technology is FDA cleared for pain relief and muscle recovery. Body Pro provides a targeted treatment that you can use at your convenience and perfectly amends your doctor sessions to speed up your process. Build Muscle, treat injuries and relief pain.
---
Pain relief
Relax
Non invasive
Warm-up
Reduce inflammation
Regenerate Cells
Increase Bloodflow
No Side Effects
Science Backed

Technology
Light therapy is a proven way of stimulation the body's natural healing process. After years of scientific and technical research, we are at a crossroads in over-the-counter light therapy devices. With the Body Pro you will be able to receive the perfect dose of light that will benefit the body.
85%
of participants reported improved muscle recovery
Accelerates Muscle Recovery
Red and NIR light therapy significantly speeds up muscle recovery by reducing inflammation, promoting blood circulation, and enhancing cellular repair processes.
(Source: Ferraresi et al., 2012)
80%
improvement in joint function
Improves Joint Function
Red and NIR light therapy alleviates joint pain, stiffness, and inflammation, allowing for improved mobility and joint function.
(Source: Bjordal et al., 2006)
95%
improvement in athletic performance measures
Enhances Athletic Performance
Red and NIR light therapy enhances athletic performance by improving muscle endurance, increasing energy production, and reducing exercise-induced muscle fatigue.
(Source: Leal Junior et al., 2009)