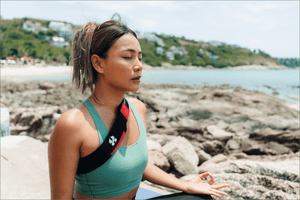 Yoga – pilates – mindfulness
Testimonials from our customers
lisahubbardpilates
"Integrating Lumaflex into my daily Pilates routine has been a game-changer. Not only has my flexibility improved, but I also find my meditation sessions much deeper and more focused."
C.maasai
"The seamless blend of Lumaflex's red light therapy with my yoga sessions has helped so much. It feels like a natural extension of my practice."
NICOLE
"I was initially skeptical about introducing a device into my daily yoga sessions. But Lumaflex has genuinely amplified the experience, providing a soothing backdrop to my meditations."
estherrleong
"With Lumaflex, every yoga pose feels more effective, every stretch deeper. It's not just about physical benefits; the mental clarity I've achieved is amazing."
See More
DEEPEN
YOUR PRACTICE
---
Red light therapy is quickly becoming a favorite tool among yoga and pilates instructors. When integrated into regular practice, it fosters quicker recovery from strenuous poses and a deeper state of relaxation during meditation. Moreover, several yogis have reported an increase in flexibility post-light therapy sessions, with results showing as much as 30% improvement over time.
MINDFUL
HEALING
---
Mindfulness exercises focus on connecting with the present. When combined with the scientifically-backed benefits of red and infrared light therapy, you get a harmonious blend of physical and mental wellness. Lumaflex ensures a holistic approach to your practice - healing the body, quieting the mind, and nurturing the spirit.
Enhanced Mental Clarity
Boosted Physical Recovery
Non invasive
Gentle Relaxation
Reduced Muscle Tension
Heightened Focus
Deepened Meditation
Enhanced Mood
CONNECT WITH YOUR
INNER SELF
---
Immerse yourself in the serene world of mindfulness, yoga, and pilates with Lumaflex. By targeting your body's critical areas during poses or stretches, Lumaflex works in tandem with your body's natural healing abilities, ensuring each session brings you closer to holistic well-being.
Harmonizing light for calm and relaxation: Using red light therapy at optimal frequencies can help people reduce their heart rate and enter a more relaxed, meditative state. The Lumaflex app can sync with the Apple Watch to create a smooth, slow pulse that harmonizes the body and mind for lower heart rate and a calmer emotional state
Illuminating Your Pilates Practice: The Power of Light Therapy
Pilates is a comprehensive workout that emphasizes body alignment, core exercises, and breath work to enhance strength, flexibility, and posture. As many enthusiasts can attest, the benefits of Pilates extend beyond the physical, often promoting a sense of balance and mental clarity. Enter light therapy, a modern technological marvel, which when combined with Pilates, could amplify the rewards manifold.
Pilates: Strengthening from the Inside Out
Joseph Pilates, the creator of the Pilates method, believed in the power of harmonizing mind and body. Through controlled, precise movements and breath control, Pilates aims to build a strong core, improve posture, and enhance overall physical and mental well-being.
Light Therapy: A Spectrum of Benefits
Red and near-infrared light therapy have been acclaimed for their potential in aiding muscle recovery, enhancing performance, reducing inflammation, and promoting overall health. Certain wavelengths of light, when absorbed by body tissues, activate a series of biological reactions beneficial for health and performance.
The Confluence of Pilates and Light Therapy
Enhanced Muscle Recovery: Light therapy can potentially accelerate the healing process of muscles after an intensive Pilates session. This means less downtime and more efficient training sessions.

Flexibility Boost: As Pilates emphasizes stretching and flexibility, pairing it with light therapy could further improve flexibility by promoting better blood flow and reducing muscle stiffness.

Mind-Muscle Connection: Both Pilates and light therapy aim to enhance the connection between the mind and body. While Pilates focuses on controlled, deliberate movements, light therapy can aid cognitive function and mental clarity.

Pain Management: For those using Pilates as a rehabilitative tool, adding light therapy could offer additional pain relief, reducing inflammation and promoting cellular repair.
Conclusion
When we think about holistic wellness, combining tried-and-true methods like Pilates with cutting-edge technologies like light therapy makes sense. This blend can offer enthusiasts a way to maximize the physical and mental benefits of their Pilates practice, making every session more effective and rewarding.

Footnotes
Latey, P. (2001). The Pilates method: history and philosophy. Journal of bodywork and movement therapies, 5(4), 275-282. 

Hamblin, M. R. (2016). Mechanisms and applications of the anti-inflammatory effects of photobiomodulation. Aims biophysics, 3(3), 337. 

Leal-Junior, E. C. P., Lopes-Martins, R. Á. B., Frigo, L., De Marchi, T., Rossi, R. P., de Godoi, V., ... & Basso, M. (2009). Effects of low-level laser therapy (LLLT) in the development of exercise-induced skeletal muscle fatigue and changes in biochemical markers related to post-exercise recovery. The Journal of orthopaedic and sports physical therapy, 39(8), 615-623. 

Naeser, M. A., Zafonte, R., Krengel, M. H., Martin, P. I., Frazier, J., Hamblin, M. R., ... & Harris, W. (2014). Significant improvements in cognitive performance post-transcranial, red/near-infrared light-emitting diode treatments in chronic, mild traumatic brain injury: open-protocol study. Journal of Neurotrauma, 31(11), 1008-1017. 

Chow, R. T., Johnson, M. I., Lopes-Martins, R. A., & Bjordal, J. M. (2009). Efficacy of low-level laser therapy in the management of neck pain: a systematic review and meta-analysis of randomised placebo or active-treatment controlled trials. The Lancet, 374(9705), 1897-1908.
HOW DOES LUMAFLEX ENHANCE MY YOGA AND PILATES PRACTICE?
Lumaflex uses red light therapy to stimulate cellular function, promoting enhanced muscle recovery and reduced inflammation. This means less soreness after rigorous poses and a deeper, more focused meditation session.
CANI USE LUMAFLEX DURING MINDFULNESS EXERCISES?
Absolutely! While Lumaflex physically aids in reducing inflammation and enhancing muscle recovery, the gentle warmth and soothing light can also provide a calming effect, further enhancing your mindfulness sessions.
WILL LUMAFLEX DISTRACT ME DURING MEDITATION?
Lumaflex is designed to be non-intrusive. Many users find the experience to be calming, making it a valuable addition to mindfulness exercises without causing distraction.
HOW OFTEN SHOULD I USE LUMAFLEX INTO MY ROUTINE?
You can use Lumaflex as frequently as your yoga, pilates, or mindfulness routine demands. For optimal results, try incorporating it into your practice 3-4 times a week.